Weenect GPS Tracker for Kids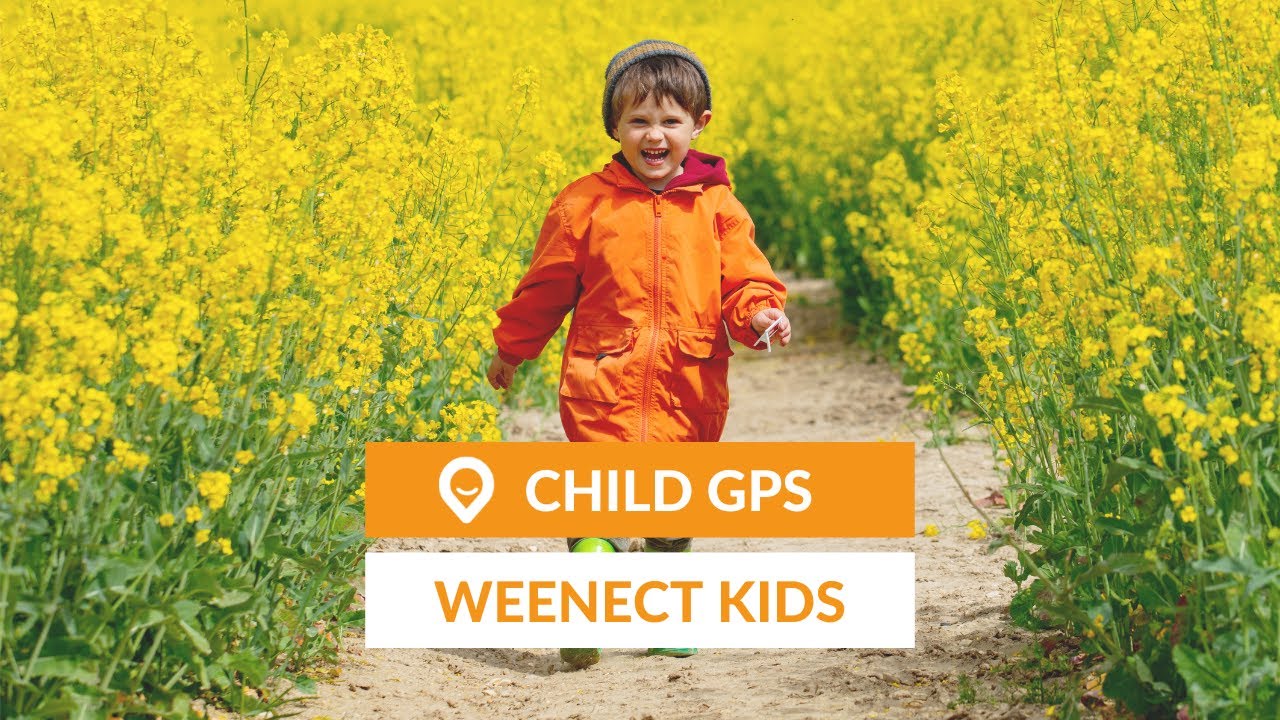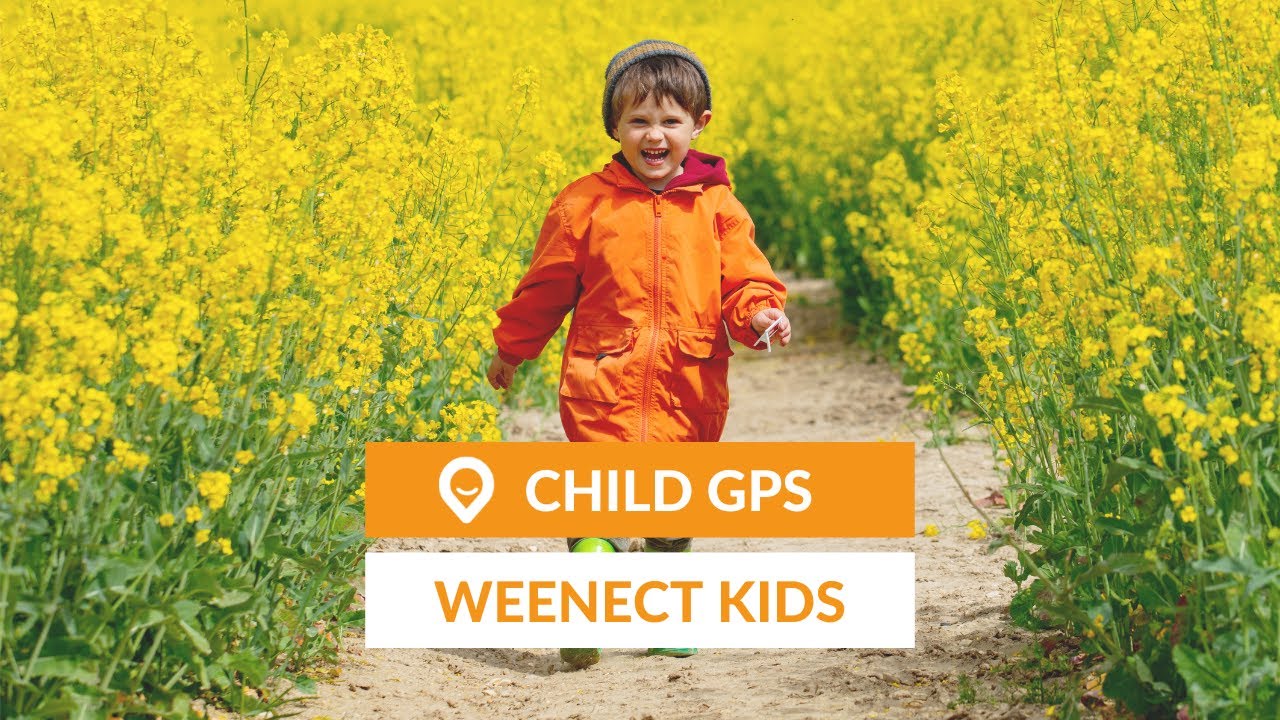 Weenect GPS Tracker for Kids
With Weenect Kids you can follow your child's movements in real time, and no distance limit. Your child may be miles away from you, but you can always locate them. The included SIM card is multi-network which allows coverage of 99% of the country. The included protective pouch allows you to attach the GPS for kids to their belt, or to store it more discreetly in their bag. Add as many
5
GPS for kids with long battery-life, live tracking and no distance limit
Using Weenect Kids, you can track your child's movements on a real time map via the smartphone app (iOS and Android). The kid tracker has a 7-day battery life, so that it can last all week without having to recharge it.
Better management of alerts within the family
Weenect has patented technology to alert all family members at the same time. So as soon as the alert button on the kids GPS tracker is pressed, everyone is notified on their smartphone app. The first to see the alert takes responsibility for its resolution while the others are advised that the problem is being resolved. If you don't check your phone until a few hours later, you discover the problem at the same time as its solution, thus avoiding a possible panic.
All your kids on the same tracking app
You can geotag all of your children with tracking devices from the same account. This makes it easier to check their GPS coordinates, to check the battery life or the quality of the cell service. In addition, all family members can access the account (mother, father and grandparents for example). No need to create multiple accounts or limit yourself to a single child GPS, you keep your whole family safe at the same time.
Kids GPS with alert button and emergency call feature
Your child can warn you in the event of a problem (such as falling off their bicycle for example), by pressing the SOS button on their tracker for kids. The alert comes directly to your phone (via the application) and you can then request to be called; their child GPS tracker works like a phone. Its GPS location will then lead you to it thanks to its real-time tracking.
GPS tracker for kids with multiple types of tracking to find them in a crowd
The tracking device for kids has a complete geolocation system indicating the exact location of your child by using different modes: maps (classic or satellite view), compass and radar (augmented reality; see opposite). The GPS tracker for kids makes for relaxed family outings, in the knowledge that it allows you to find your child anywhere in the crowd.
SHOW ALL
Tracker for kids with safety zones to accompany them on their first outings without an adult
Does your child have to travel alone on the street? The child tracker is equipped with a detector for zone exits that alerts you when they enter or leave a defined perimeter. So you are sure that they got to school or arrived home, even when you are stuck in a meeting at work. A location tracking device that promotes the first steps of independence in complete safety.
GPS for kids with GPS geolocation history
With the child tracker, you can relive their daily movements. That means you can check they didn't take a dangerous route when coming home from school or on the way to sporting activities. You can also replay the weekend outings to the park or your last family hike. Its tracking tag is also your child's logbook.
2 in 3 parents regret buying a mobile phone for their child
With the GPS child tracker, they can call you but not send messages to their friends. If they don't answer, no worries, you know the GPS location of the tracker. The advantages of the mobile phone without the disadvantages.
A kids GPS tracker permitted at school
Since it is not possible to directly reach the child tracker, it is not able to disturb a classroom. It is stored in their backpack and forgotten about for the rest of the week. Our mini GPS tracker is therefore ideal at school, where phones are now prohibited. A legal way to continue caring for your child while they are learning independence.
A child GPS whose data is secure
The security of connected devices is becoming increasingly discussed, and more often than not in a negative way. Please be aware that we have implemented a whole series of measures intended to ensure that our service is secure. Communication between your phone and our servers is HTTPS encrypted, all data is pseudonymised, and exchanges between our tracking tags and our servers are authenticated by unique passwords.
Why choose a kids GPS tracker as opposed to a kids smart watch?
Whether it is called a smart watch for kids or a kids tracker watch, we are talking about the same tracking device. The connected tracker watch has many disadvantages in comparison to a child GPS tracker, among which is a feeble battery (barely a day), an inherent fragility in its touch screen, or even the capacity to distract the child with various games or embedded programmes (which also raises questions of acceptability for the school). In addition, it is an object that can be seen which can provoke the more malicious minded to attack in order to steal it.
Why does our kid tracker operate based on a monthly fee?
Weenect offers unlimited tracking, in real time and with no distance limit. This means you can always find your child, wherever they are. Part of this involves the use of a SIM card in the tracking device for kids, which necessarily requires a monthly subscription. There are types of GPS tracker for kids that do not require subscription, but are equipped with bluetooth, rfid, radio frequency or low consumption technologies (such as Sigfox) which are not effective in finding a child. They also do not offer an alert button or an emergency call feature.
Live tracking
Support your child as they become independent; you can watch over them remotely with real-time tracking (up to 1 position every 10 seconds).
Emergency telephone
Receive an alert as soon as your child presses the SOS button on their tracker. You can call them to provide reassurance and then reach them using their GPS position.
Safe zones
Protect your child's journeys by creating as many zones as you wish (home and school for example), and if your child enters or leaves you receive a notification by phone.
Specsheet
Platform
Compatible For
Apple iOS 10.3 or later Android 4.1 or later Web app for computer and smartphone
Connectivity
Communication
SIM card included with the product GPRS 900 / 1800 MHz
Dimensions
Size
65 x 40 x 18 mm / 2.36 x 1.57 x 0.39 inch
From our
Editor's
Nightlights are very important. It helps your child to be fearless and safe at night. However, the thing that helps
Write Your Review
Huami amazfit T-Rex smart watch
Thanks for submitting your comment!